The Ontario Human Rights Commission
Art Direction | Concept | UI | UX
The Challenge
Create a digital learning module that raises awareness on issues regarding racism and racial discrimination based on the OHRC's policy and guidelines on Preventing Racism and Racial Discrimination.
The Approach
My approach to this course was to let the content shine. It's about real stories, real dialogue and authentic discourse supported through visual minimalism. I wanted to honour the stories, conversations, and history that is presented throughout the course while engaging the learner through scenarios and vignettes to challenge their thinking and create lasting behavioural shifts.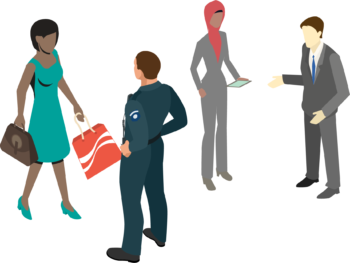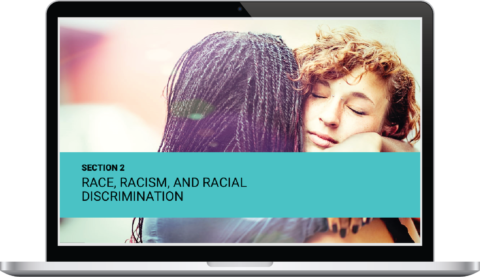 The Intent
My goal was to add texture to the learning experience and accentuate the everyday nature of the subject matter. By building connections and associations the learner can appreciate that even though they may not have experienced racial discrimination, it is something that happens to their friends, co-workers and strangers on the street. Learners will be taken on a journey that provides relatable context, reflective opportunities and meaningful behavioural change.
Initial Sketches
With each project of this nature I begin by sketching potential user flows and wireframes outlining the interactions. I then take these and build out digital wireflows that illustrate the content hierarchy, UI and required visual elements.
Wireframes & Prototype
I used InVision Boards throughout the project life cycle as a hub for the art direction. I also built the prototype for this digital module within InVision. I worked closely with the instructional designer and content experts to ensure there was a good flow to the digital course. The focus in this stage was to test and validate the content hierarchy, navigation and visual storytelling.
Visual Design
The created visuals were clean and bold to act as a support to the written and narrated content.
Visual Storyboarding
In keeping with the concept of real stories, I created a series of vignettes that were sequenced directly within Articulate Storyline 360 presenting the user with some of the challenges faced by racialized groups.