Get Accessible!
Art Direction | Concept | Design
The Challenge
Increase awareness of the already existing Employment Standard digital training module housed on the AccessForward website.
The Approach
Utilizing a variety of social media platforms, a strategic mobilization plan was executed with a trifold goal: to expand the number of resource users, increase the total length of time users spend with the resource, and improve the likelihood of social sharing of the resource among community members.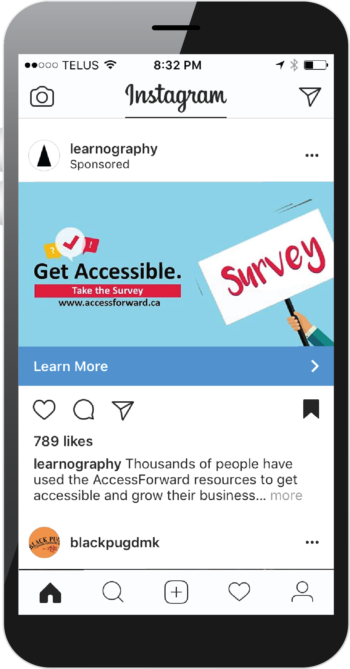 Get Accessible
The project included an animated promotional video, animated banners, and a social media campaign. All of the collateral was created in both English and French. The campaign exceeded our initial goals and went on to win a Creativity International Media & Interactive Design Award for Alternative Media, 2017