5 Guys Chillin'
Concept | Production Design
The Challenge
To provide the overall visual look of the production, including all marketing materials, website assets and set design.
The Approach
Creating a campaign that was referential of the original UK production while considering the tone of the environment in which the show takes place. Leveraging the experiences of local health care workers to ensure a sense of realism coupled with visually appealing design for the target market.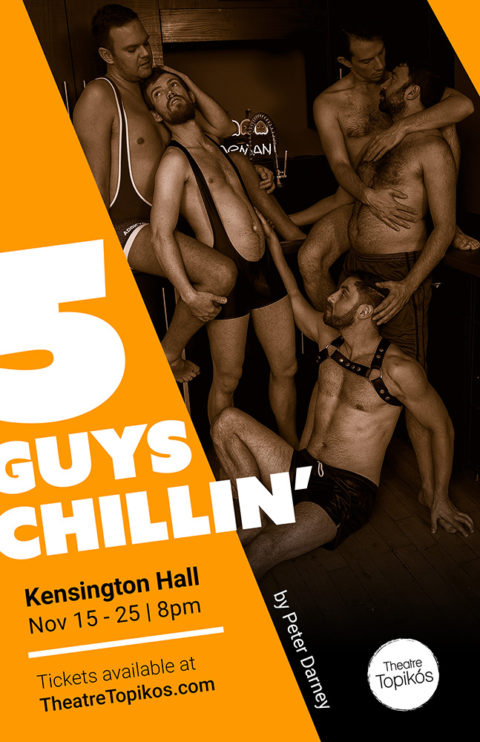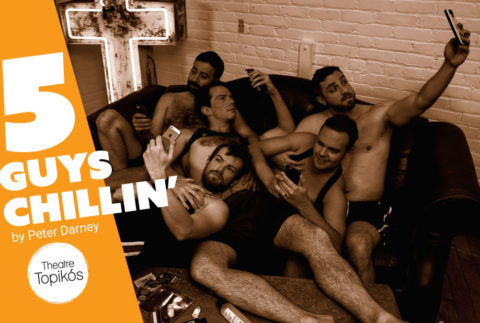 The Intent
The show tackles a very real, under represented epidemic within the LGBTQ Community. The intent of the show is to shine a light and educate on PnP culture, systemic involvement and prevention. The goal was to engage new theatre goers by tackling topical subject matter.
Social Media Promoted Posts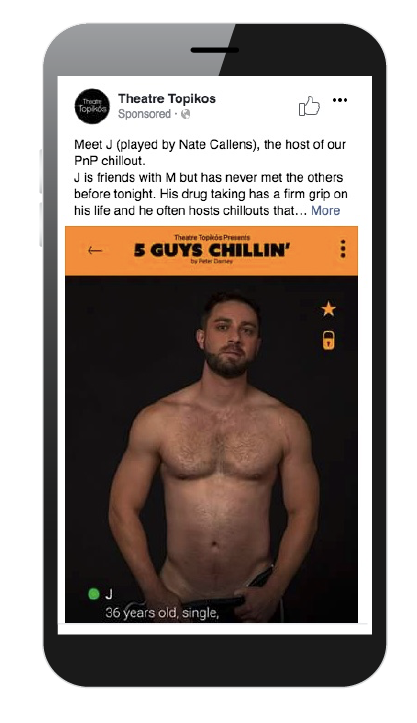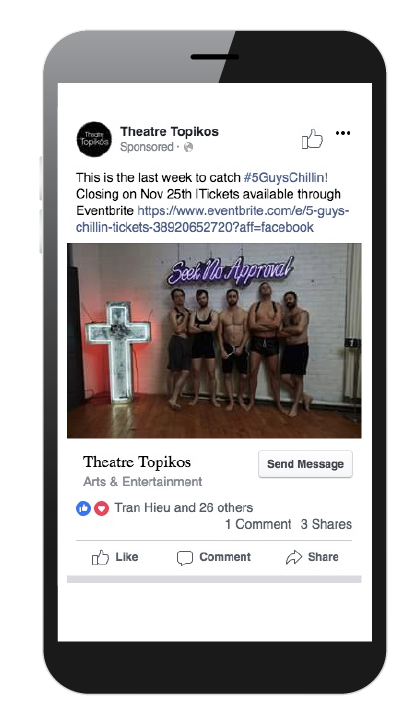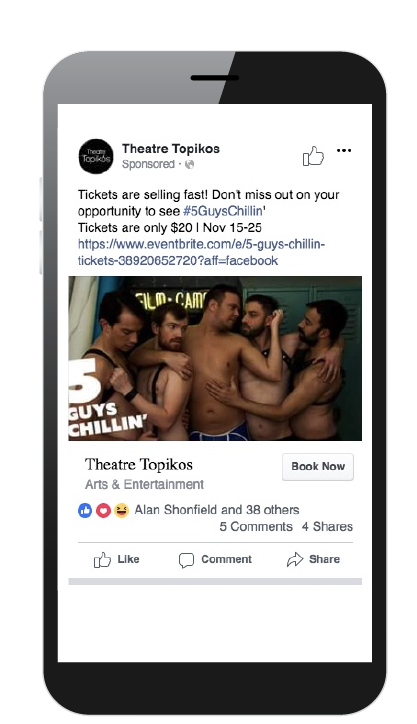 Visual Design
Visual cues were taken from gay online dating apps such as Scruff and Grindr. I Directed the photoshoot for the images that were used across all collateral and created graphics reminiscent of the UI from these apps to give a greater context within the audience members lives.